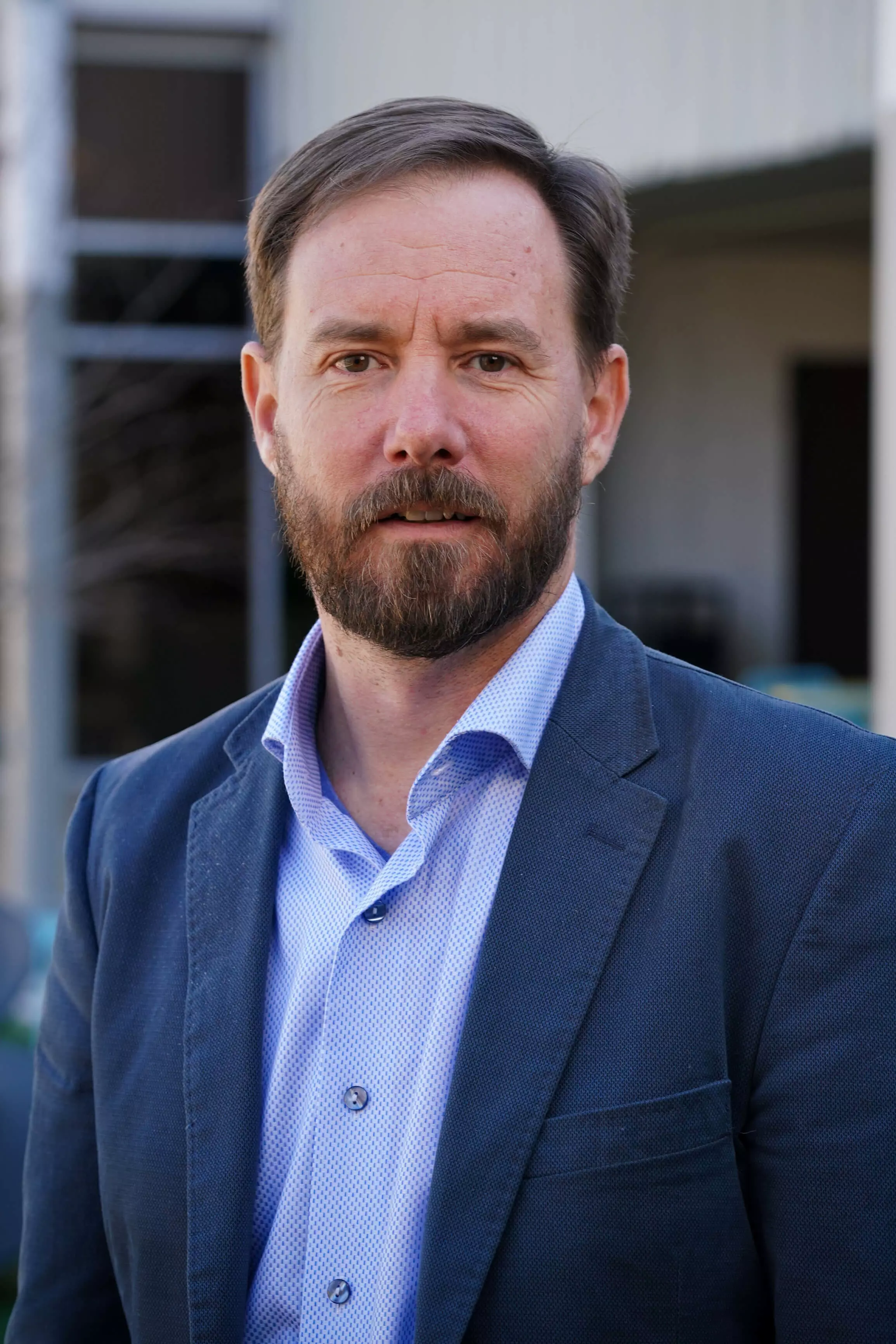 John Kelly | Executive Director
As a national social sector leader with over 25 years of experience, John Kelly has been involved in every aspect of crafting social change strategies, he's developed public-private partnerships, designed innovative grantmaking strategies, promoted service and volunteerism, and engaged diverse communities with the goal of making meaningful and measurable impact. He has worked at the community-level, as well as in the White House and on the leadership team of a billion-dollar federal agency.

Prior to joining Serve Colorado, John worked on the founding team of Generous, a civic-tech start-up dedicated to democratizing philanthropy by providing nonprofits and social causes with advanced tools and resources. Prior to Generous, he served for 8 years in the Obama Administration and focused on service, social innovation, faith-based community work starting at the White House Domestic Policy Council (DPC) where he engaged faith-based and nonprofit organizations on mentoring, anti-hunger efforts, interfaith service, and leadership development.

John followed his tenure at DPC, by becoming the Deputy Chief of Staff at the Corporation for National and Community Service (CNCS), the federal agency that leads service, volunteerism, and social innovation for the country. At CNCS, John built a team and implemented a strategy to secure over $194 million in external funds that supported over 11,000 AmeriCorps service opportunities.

Additionally, John served as the first ever Catholic outreach liaison at the Democratic National Committee and was Catholic Vote Director for the 2008 Obama campaign in Pennsylvania. He also directed the Emerson National Hunger Fellows program at the Congressional Hunger Center, and was a Social Justice and Campus Ministry Director at a parish in Miami, Florida.
Direct: john.d.kelly@state.co.us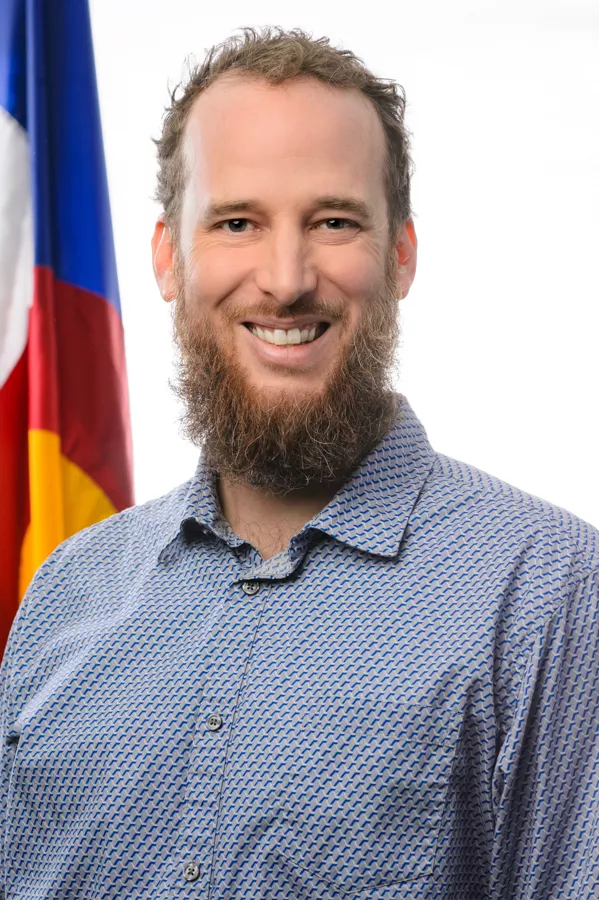 Paul Brown | Deputy Director and Director of Programs
Paul is excited to be back in the Rocky Mountain region since his first exposure to AmeriCorps as a Crew Leader with the Montana Conservation Corps in 2001. He most recently comes from the Oregon Commission for Voluntary Action & Service (Oregon Volunteers) where he was the AmeriCorps Program Officer.
Paul spent several years working abroad, initially in Vietnam as a liaison between Vietnamese and American universities helping develop academic programs to train the next class of global leaders. He spent five years in Tanzania, first as a Peace Corps Volunteer, then as Program Manager for a USAID-funded nutrition project.
Paul enjoys exploring Colorado's trails and sights with his spouse, son, and daughter. In addition to enjoying a microbrew while watching the Red Sox or Marquette basketball, he can often be seen on the trail, negotiating traffic on his bike on his way to work, in the kitchen, marveling at his childrens' newfound skills, or reading.
Direct: paul.brown@state.co.us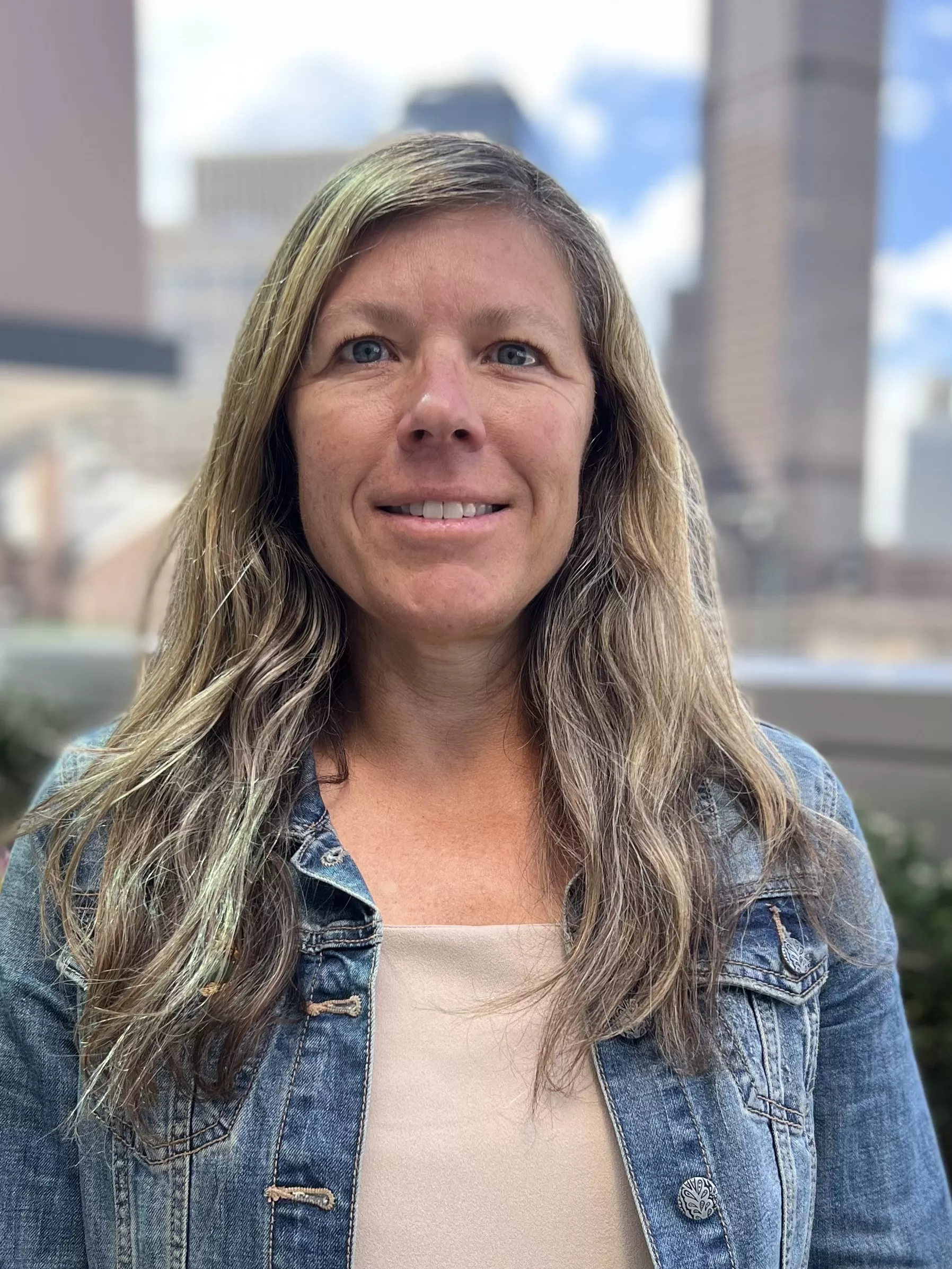 Patricia Dowd | Sr. Program & Impact Officer for Climate and Disaster
Patricia has spent her career working on conservation, wildlife, climate change, tribal and agriculture public policy issues in Montana, Wyoming, Colorado and New Mexico. During her career she's successfully worked in a bi-partisan manner to pass legislation at state legislatures, including:
Creating the Wyoming Wildlife + Natural Resources Trust Fund, a $200 million trust fund that enhances and conserves wildlife habitat and natural resource throughout the state;
Passing legislation in Montana to ratify the Confederated Salish and Kootenai Tribes Water Compact; and
Passing legislation to create the Colorado Voluntary Soil Health Program (signed into law by Governor Polis in 2021).
Patricia served as a Natural Resource Policy Advisor to Montana Governor Steve Bullock. Her portfolio included: creating Montana's Office of Outdoor Recreation, negotiating bison management issues between Yellowstone National Park and the Fort Peck Indian Reservation and working with the Western Governors' Association. Patricia lives in Nederland amongst the aspen trees and wildlife. Riding bicycles, skiing, cooking food with the people she loves and practicing yoga feed her soul and bring her joy on a daily basis. She is a proud AmeriCorps VISTA Alum and is excited about serving the State of Colorado in her role.
Direct: patricia.dowd@state.co.us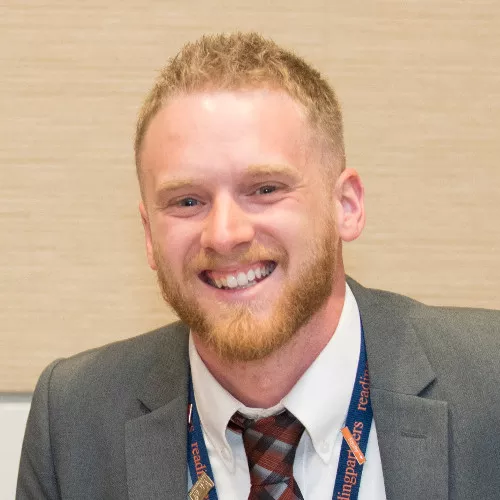 Zach Ward | Sr. Program & Impact Officer for Education
Zach comes to Serve Colorado with an extensive background in the education and nonprofit spaces. Prior to coming to Serve, Zach worked with Reading Partners Colorado, leading their programming efforts across the region. This included bringing community volunteers into Title 1 schools to provide 1:1 tutoring with students in literacy, overseeing the region's AmeriCorps team, and working closely with school & community partners to ensure successful delivery of service. 
Before his time at Reading Partners, Zach served as an AmeriCorps VISTA in Far Northeast Denver to expand extended day programming in schools and develop school-community partnerships. Zach moved to Colorado in 2013 for his VISTA service. He is originally from Indiana, where he taught high school history and government. He graduated from Indiana University with a degree in Secondary Education, History, & Political Science. Outside of work, you can find Zach enjoying the Colorado outdoors, playing disc golf, reading, or cheering on his beloved Indiana Hoosiers basketball team.
Direct: zach.ward@state.co.us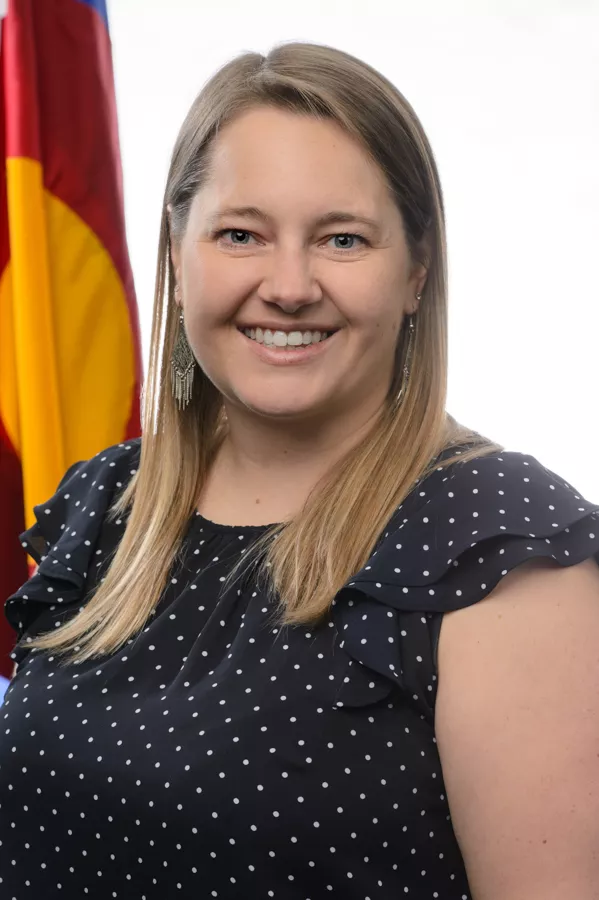 Jackie Rader | Program and Impact Officer
Jackie brings to Serve Colorado experience working in nonprofit organizations and state agencies. She previously worked for the Utah Department of Workforce Services' Refugee Services Office. In that role, she worked with AmeriCorps VISTA members on a multi-site project, worked closely with advisory board members and refugee service providers, and coordinated and managed public events, such as the World Refugee Day Festival.
Before working in state government, Jackie worked in special events in Los Angeles for the Autry National Center of the American West. In that role, she was responsible for coordinating and managing donors, artwork, sponsors, and ticket holders for institutional fundraising events to help support the many programs of the museum.
Jackie holds a bachelor's degree in history from UC Santa Cruz and a copyediting certificate from UC San Diego. She enjoys spending time with family and friends, exploring the world, and playing ultimate frisbee.
Direct: (720) 651-1848 | jackie.rader@state.co.us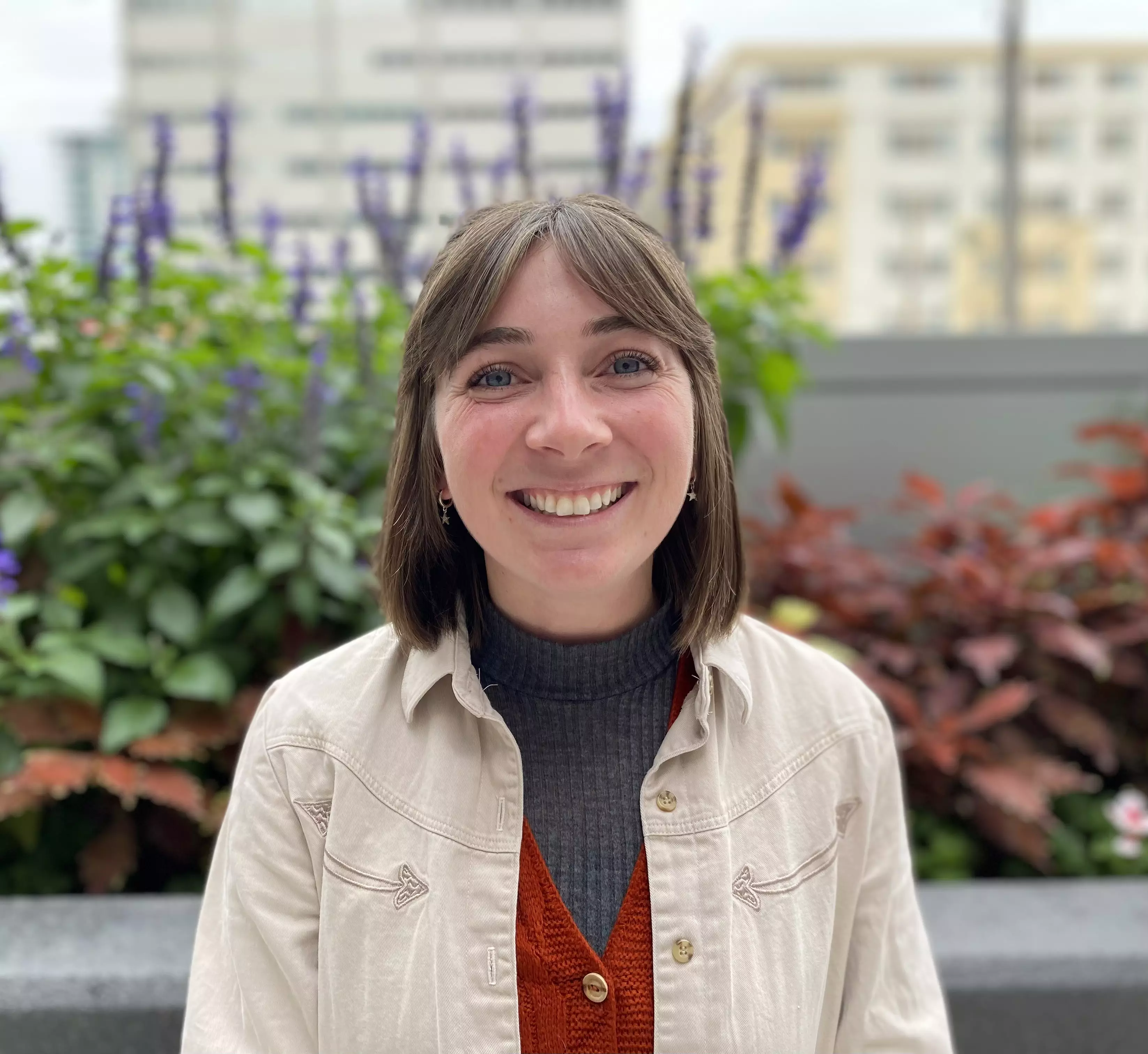 Teralyn Dorst | Program and Impact Officer
Teralyn joins Serve Colorado with a variety of experience in nonprofit and governmental agencies. Upon completion of her dual Bachelor's Degrees in Manufacturing and Supply Chain Management and International Business, Teralyn went on to complete two AmeriCorps terms as a Tutor with Great Oaks Legacy Charter School (AmeriCorps State) and a Team Leader with National Civilian Community Corps (NCCC). Teralyn's NCCC experience led her to Portland, OR where she worked with Habitat for Humanity as a Volunteer Coordinator leading their ReStore volunteer program.
After serving in this role, she went on to complete a disaster response to Hurricane Dorian in the Bahamas, assisted a vaccination clinic with Snohomish County in Washington, led a team of young adults in trail work with Northwest Youth Corps, and served as Incident Commander for the AmeriCorps Disaster Response Team (ADRT) response to Hurricane Ida. After working with the Colorado Department of Public Safety (CDPS) in their Office of Emergency Management, Teralyn transitioned to Serve Colorado to continue to support meeting community-based needs through service.
Teralyn enjoys spending time outdoors hiking and camping, baking, trying to raise plants, creating "pet art", and spending time with her cat, Gremlin.
Direct: teralyn.dorst@state.co.us
Finance & Operations Staff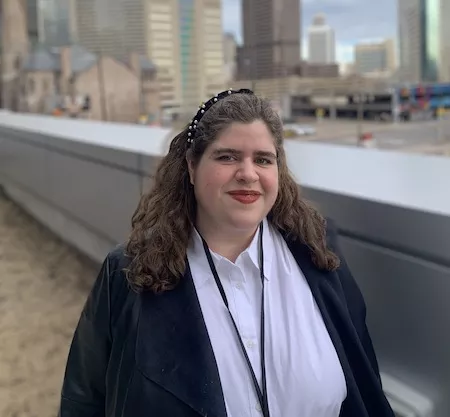 Louie Luis | Finance and Compliance Officer
Louie Luis is a Finance and Compliance Officer at the Governor's Commissions for Community Service. Born in Puerto Rico and raised between San Juan and New York, they graduated from the prestigious Masters School in NY and are finishing their accounting degree at the Metropolitan State University of Denver.
Before working for the Governor's Commission for Community Service, Louie worked for The Hilton Worldwide Corporation, at their Hilton Garden Inn, Denver Union Station location. They have also fundraised for Non-Profit organizations, been your local baker, and earned a certification in Massage Therapy.
Louie is fluent in English and Spanish. They enjoy cooking, water activities, and facetiming with their baby niece. 
Direct: louie.luis@state.co.us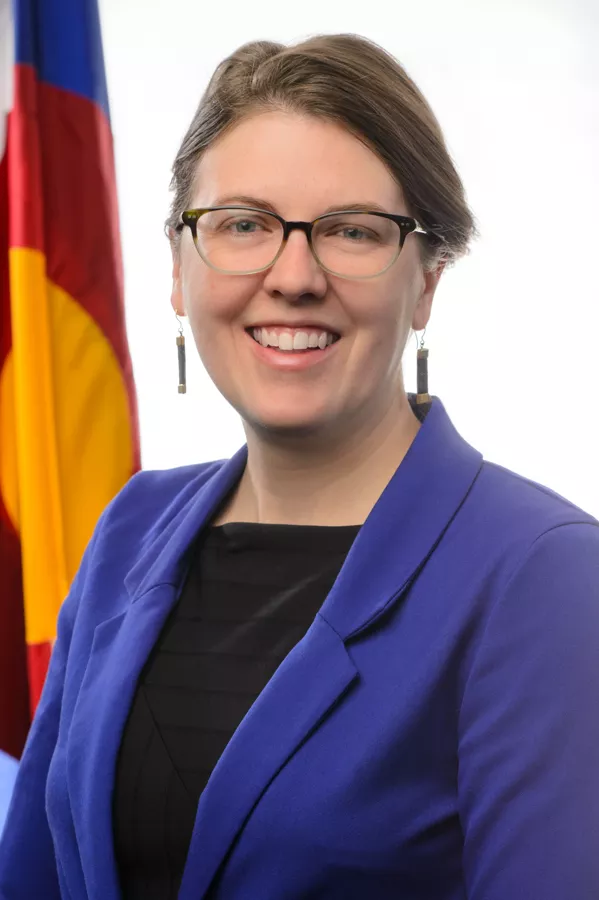 Emily Worm | Communications and External Affairs Officer
Emily joins Serve Colorado with experience in a variety of nonprofits. She began her career serving as an AmeriCorps VISTA and AmeriCorps State member with a youth mentoring program in rural Maine. Emily's service inspired her to work with nonprofits to improve the community, including running youth programming at a library, managing a RSVP program, and directing a produce rescue program. She holds a master's degree in business administration focusing on nonprofits from Brandeis University and a bachelor's degree in international studies from the University of Wisconsin-Madison.
When not at the office, you can find Emily knitting, cooking, and exploring Colorado with her dog, Sly.
Direct: emily.worm@state.co.us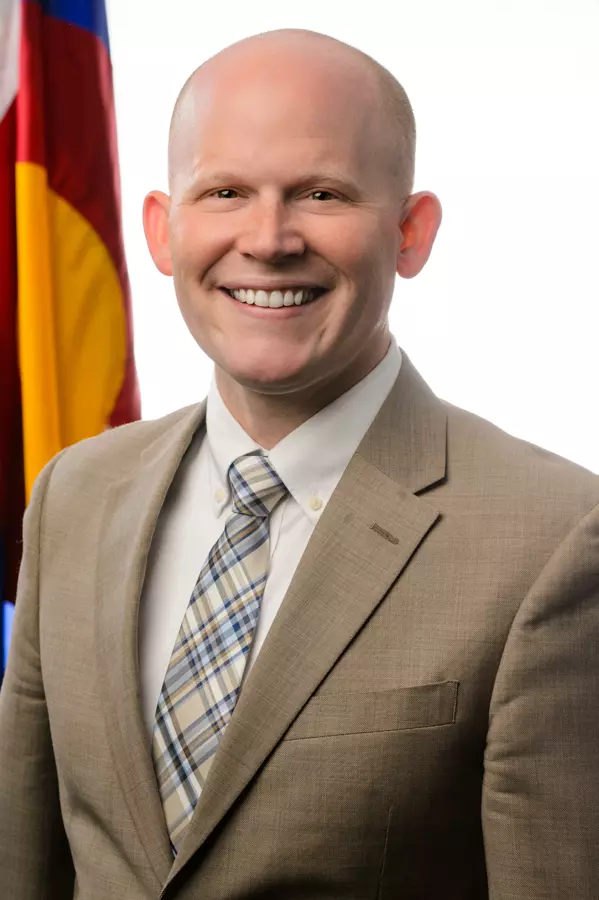 Danny Fisher | Training and Outreach Officer
Danny joins Serve Colorado after working in the federal government on emergency management and community resilience. He began his career in public service with a graduate internship with the U.S. Department of Justice's Community Relations Service, providing community-based conflict resolution and dialogue facilitation throughout New York State. Following graduate school, Danny was awarded a Presidential Management Fellowship, during which he worked with the Federal Emergency Management Agency (FEMA) in national preparedness. He later worked with the White House Council on Environmental Quality during the Obama Administration, where he focused on climate change preparedness and community resilience, including initiatives supporting Resilience AmeriCorps VISTA members.
A certified mediator, Danny graduated with a master's degree in negotiation and conflict resolution from Columbia University and a bachelor's degree in psychology from Oklahoma State University.
Direct: (720) 610-6012 | danny.fisher@state.co.us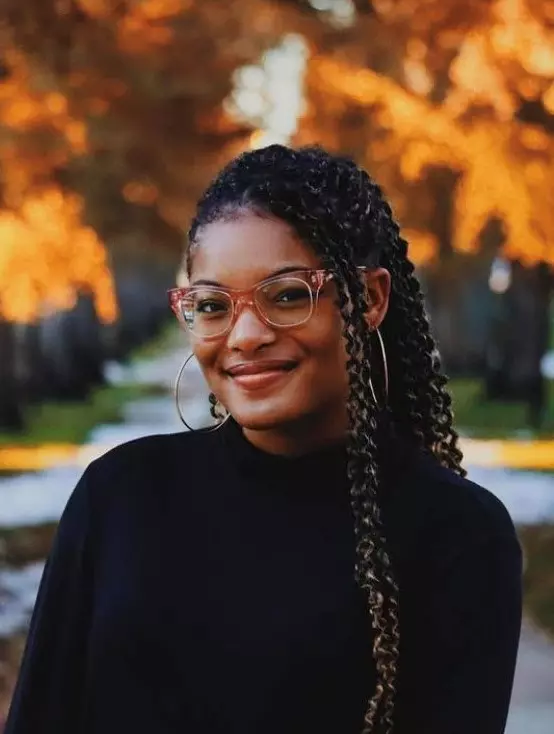 Joslyn Orji | Executive Assistant and Communications Coordinator
Joslyn joins Serve Colorado after graduating from Colorado State University in May 2022. With a background in political science, global policy, international development, and ethnic studies, Joslyn has experience working in student organizations and university committees such as the Associated Students of CSU, Presidential Ambassadors, and the Black/African American Cultural Center - all of which are centered around improving the undergraduate experience at CSU through a DEI lens. Her passions revolve around upward improvement in the lives of others through sustainable solutions and service, which she has been able to accomplish by serving the CSU community as a peer mentor and coordinator for four years.
Joslyn loves to travel and explore new cities, hoping to explore Denver more in its entirety and experience all it has to offer. In her free time, she likes to read, make playlists, and spend time with friends and family.
 
Direct: joslyn.orji@state.co.us