#FFFFFF
Our Commission is comprised of community leaders from across Colorado. Each Commissioner is appointed by the Governor to fill a three-year term. 
It is the mission of the Commission to empower community-based organizations to meet locally identified needs through service and volunteerism.
The Commission meets six times a year to direct and carry out its mission and objectives. Commission and committee meetings are posted on the Commission's calendar and are open to the public. 

Click here to view meeting agendas and minutes.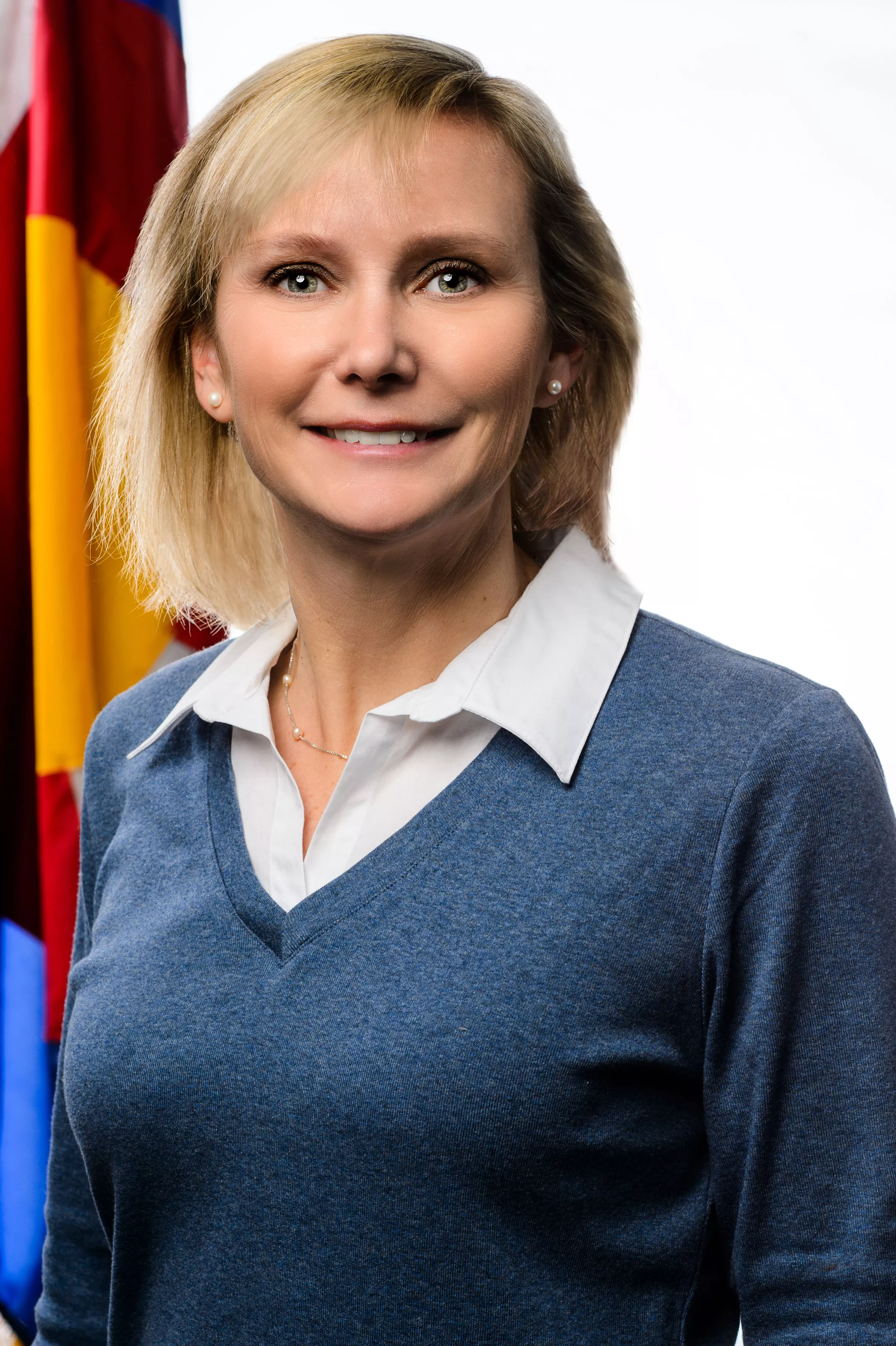 Summer Gathercole | Chair
Summer Gathercole arms organizations with the knowledge and capabilities they need to transition their vision from concept to execution, examine their strategy, and sustain their growth. A former CPA, she founded and launched a nonprofit organization, served as the "State" Secretary of Labor for Washington DC, and coached C-level executives. Summer worked with the Corporation for National and Community Service in 2010 to help develop its five-year strategic plan. She also ran the Colorado office for a national nonprofit for two years, during which time she employed multiple AmeriCorps and VISTA members. Summer has experience in planning, organizing, and implementing multiple projects and programs with diverse and competing demands to ensure that they operate effectively. She is often seen as a convener and has been able to secure the support and cooperation of various stakeholders on a myriad of projects.
Represents a knowledge of community service.
Appointed August 29, 2019, Term expires on August 24, 2022.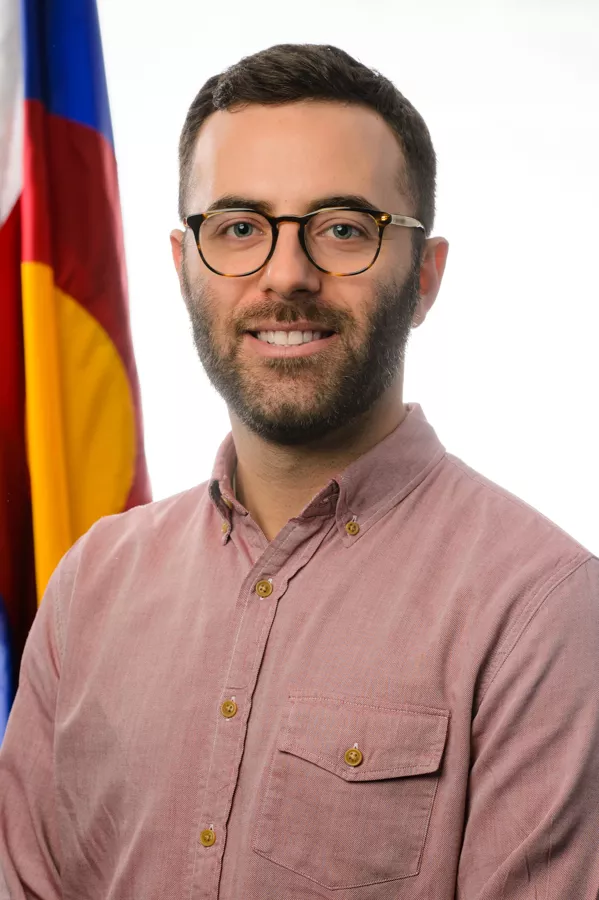 An avid traveler, science buff, and hiker, Matt Brady moved to Colorado to serve as a Team Leader for AmeriCorps NCCC, following a two-year adventure with Peace Corps Ukraine. In both organizations, he focused on implementing projects that addressed community needs. Matt has also worked in development for the Colorado Health Network, a statewide public health nonprofit, and presently works as a Grants Officer for Great Outdoors Colorado, an organization that invests Colorado Lottery proceeds into outdoor recreation and land protection projects across the state. He grew up in San Diego and holds a bachelor's degree in biological sciences from the California Polytechnic State University, San Luis Obispo. Matt currently resides in southwest Denver.
Represents a knowledge of community service.
Appointed October 15, 2021, Term expires on August 24, 2024.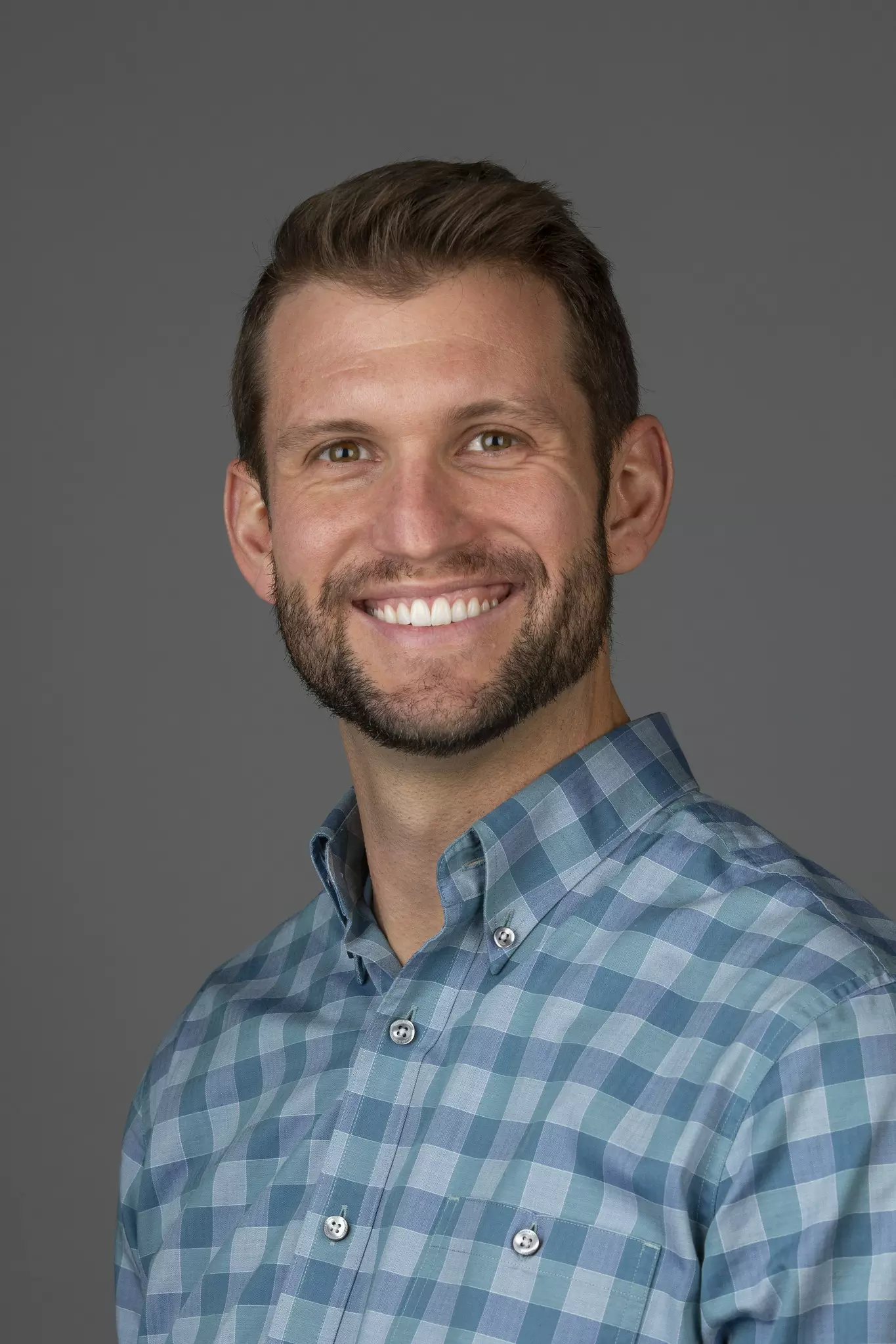 D.J. Close is a civic and social impact leader with a proven track record in cross-sector partnerships. He is the inaugural Executive Director of the DaVita Giving Foundation and Director of Corporate Giving at DaVita - a Fortune 500® Health care company focused on Kidney Care and headquartered in Denver. The dual roles address DaVita's commitment to long-term social issues and maximizing community impact.
Before joining the DaVita Village D.J. worked at Mile High United Way and started the Colorado Reading Corps, an AmeriCorps program focused on K-3 grade literacy. Prior to Mile High United Way D.J. worked in The Office of Colorado Lt. Governor Joseph Garcia, and is a graduate of El Pomar Foundation's Fellowship program
Represents a knowledge of business.
Appointed October 15, 2021. Term expires on August 24, 2024.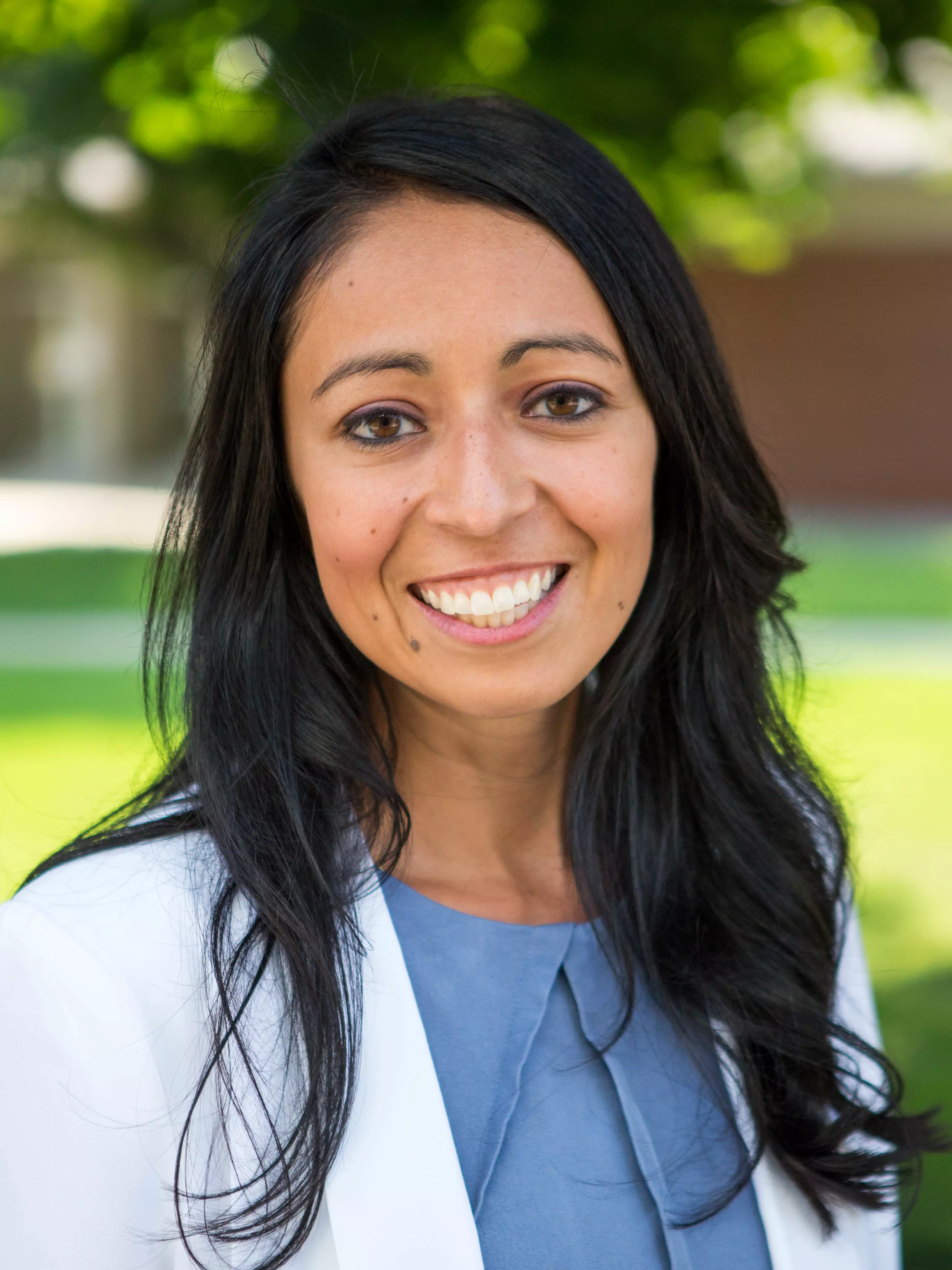 Ashley Farmer-Hanson is the Associate Dean of Student Affairs at Rocky Vista University in Parker. She has published and presented nationally in the areas of community engagement, social justice, and diversity. Her specialization is in mobilizing college students into the community using their skill sets to partner with local agencies to solve community needs.  Before moving to Colorado, Ashley managed and led thousands of volunteers annually and was an AmeriCorps site program manager for over 400 members. Ashley served on the Iowa Commission on Volunteer Service and the Iowa Campus Compact board of directors. She has a Master's degree in Student Affairs Administration from Wisconsin – La Crosse and a Doctorate in Education Administration: Higher Education from the University of South Dakota. She is also an AmeriCorps alumna. Ashley enjoys gardening, spending time with her partner Matt and their two dogs Zoey and Rocky. In her free time, she trains for Ironman triathlons and enjoys traveling. 
Represents a knowledge of community service. 
Appointed October 15, 2021. Term expires on August 24, 2023.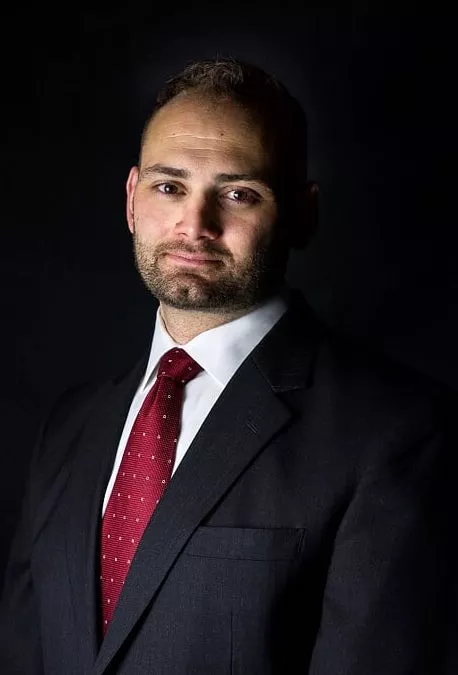 Tony Gherardini is the Deputy Director for the Office of Behavioral Health within the Colorado Department of Human Services (CDHS) As Commissioner of Serve Colorado, Tony has been appointed to represent Colorado's veterans. Tony's military experience includes thirteen years in the Colorado Army National Guard, and a deployment to Afghanistan in 2010 in support of Operation Enduring Freedom. As a citizen soldier, Tony lead Military Police Company responses to the High Park and Black Forest Fires in 2012 and 2013 respectively.
Prior to serving in his current role with the state, Tony served as the Director of Operations and Cabinet Affairs for Governor Jared Polis. Tony has a long history of working for Colorado, and his previous roles include: Deputy Executive Director for the Colorado Department of Human Services and the CDHS Director of Administrative Solutions. Tony's experience outside state Government includes local government service as well, most notably as a Detective with the Lakewood Police Department until 2014. Tony is a graduate of Colorado State University, where he received his undergraduate degree, and the University of Colorado where he received his Master of Public Administration.
Represents a knowledge of veterans and military affairs.
Appointed October 15, 2021, Term expires on August 24, 2024.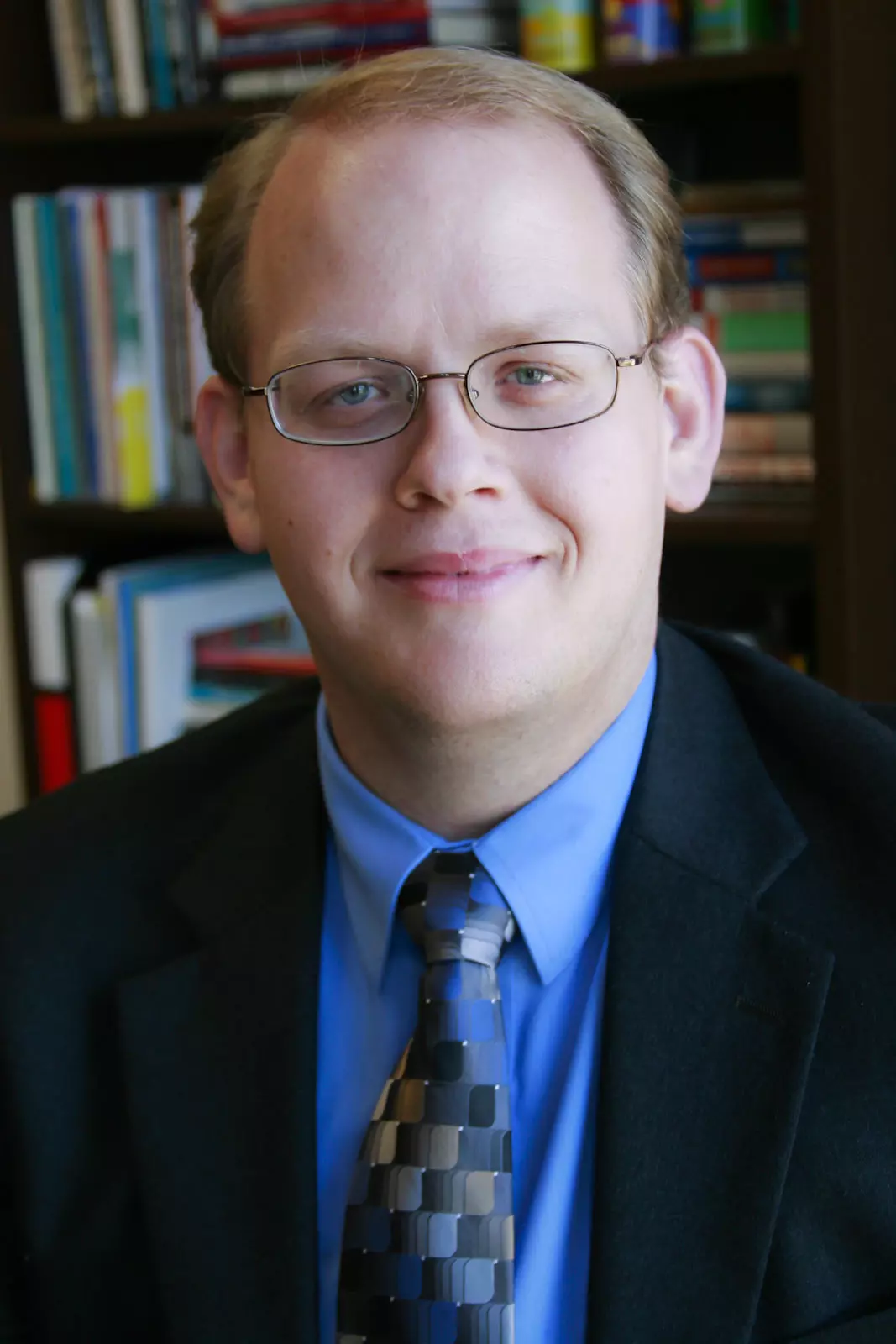 Scott Jones brings more than a decade of education research, policy, and administration experience to his role as the Chief Strategic Recovery Officer for the Colorado Department of Education where he leads the cross-departmental efforts to support state's districts and schools as they recover from the impacts of the pandemic. Prior to joining CDE in summer 2021, Scott served as assistant director of budget management for the University of Colorado Boulder where he led the financial management of the campus' response to the coronavirus pandemic including day-to-day supervision of almost $150 million in federal relief funds.
Scott was previously senior manager of strategic planning and chief of staff to the associate chief of academics for Denver Public Schools where he managed district-wide academic initiatives. Before that, he worked for Education Commission of the States and the Council of Chief State School Officers in leveraging education policy and research to expand access for all students to engage in a well-rounded education.
Scott is passionate about expanding opportunities – particularly for students – to access high-quality learning opportunities including those the further engagement with one's community. While conducting his graduate studies at Indiana University in Bloomington, Indiana, this led him to chair the Bloomington city arts commission to support new programs that further engaged the community in the city's arts experiences.
Represents the Colorado Department of Education.
Appointed October 15, 2021, Term expires on August 24, 2024.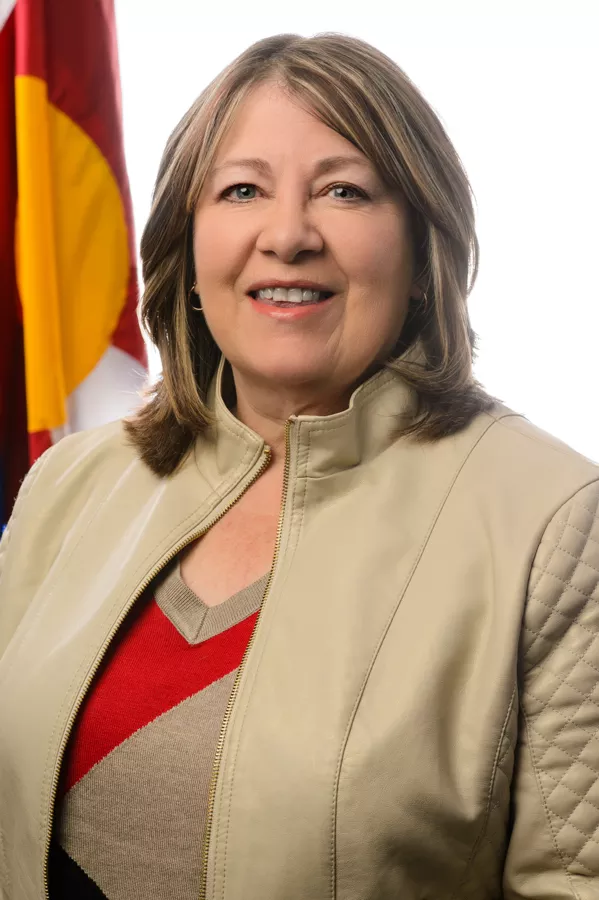 Kristy Judd is an expert in volunteerism including advocacy, board service, skilled volunteering, and corporate social responsibility. She has been a nonprofit executive for over 20 years. Serving on 15 boards of directors, her recent affiliations include Denver Office of Strategic Partnerships, Colorado Voluntary Organizations Active in Disaster (COVOAD), Colorado Volunteer Center Network (CVCN), Directors of Volunteers in Agencies Colorado (DOVIA), and the Scientific & Cultural Collaborative.
Kristy is the President & CEO of Spark the Change Colorado, an organization that believes in the power of volunteerism to drive social change, strengthen communities, and reinforce our collective humanity. Through knowledge, strategies, tools, guidance, and resources, Spark the Change Colorado cultivate, connects, focuses, and maximizes the passion, purpose, and actions of individuals, businesses, and communities to achieve change. She graduated from North Dakota State University with a bachelor's degree in business administration/biology. As a small business owner, she began serving on community organizations' Board of Directors, which started her pathway to the nonprofit sector. Her nonprofit career began with the Colorado Mountain Club, where she served as the Executive Director until joining Spark the Change Colorado (then known as Metro Volunteers).
Represents a national service program and knowledge of promoting involvement of those aged 55+ in service and volunteerism.
Appointed August 29, 2019, Term expires on August 24, 2022.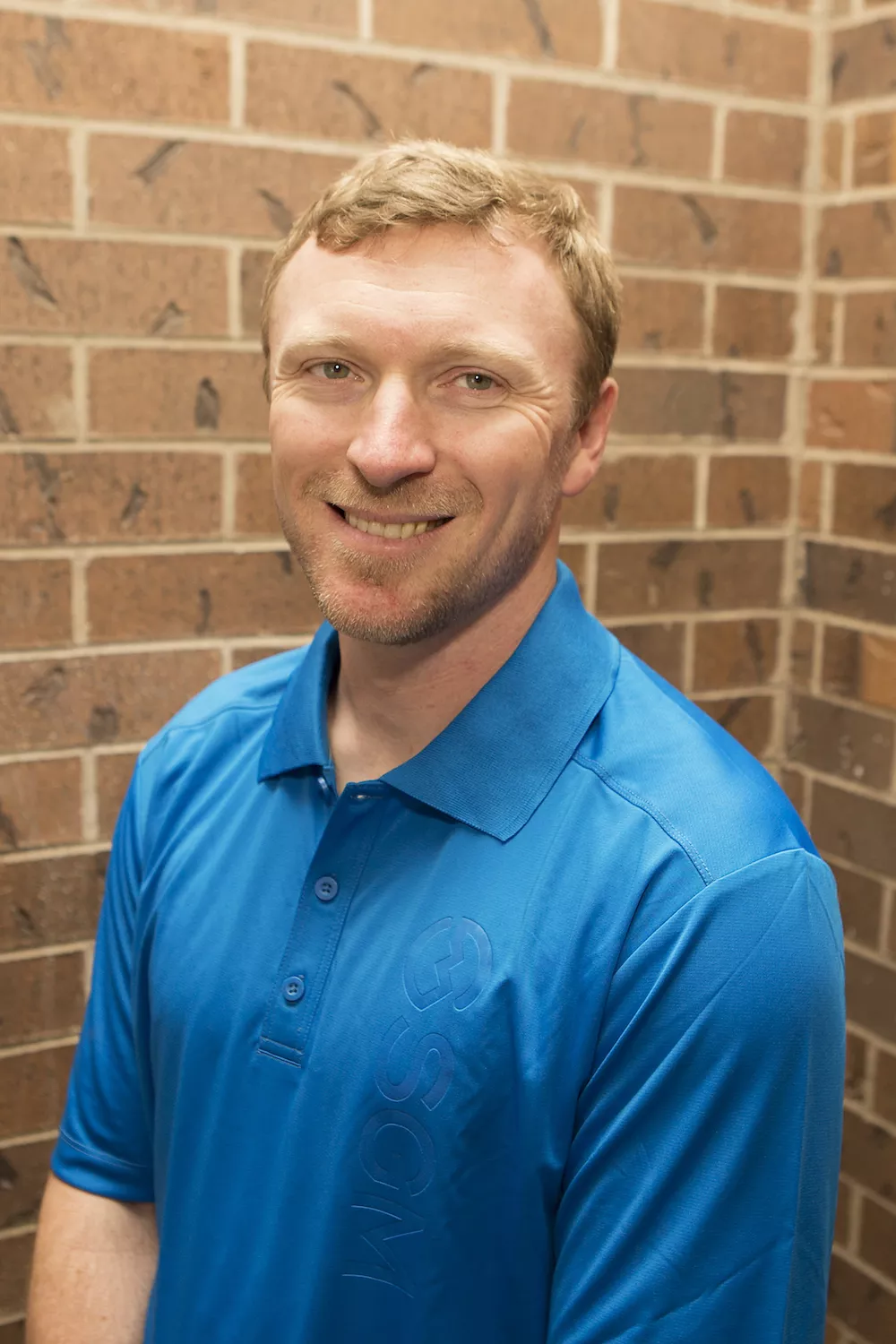 Alex Nees is an environmental consultant and ecologist working on the Western Slope on issues related to water development and conservation, energy resources, recreation, transportation infrastructure, and municipal facilities. Prior to his current career, Alex has worked in the Bureau of Land Management and also managed a Youth Conservation Corps program focused on public lands service and job training for Native youth. He has also served as resident restoration ecologist for private conservation properties in New Mexico. He works on a wide variety of complex projects involving multiple stakeholders and regulatory agencies, including multiple Federal agencies, and his unifying interest is in guiding public lands development in ways that are informed by science and beneficial to the human community. Alex grew up in Philadelphia and holds a bachelor's degree in ecology from Princeton University and a master's degree in biology from Stanford University. He lives in Grand Junction with his wife and two children, and is proud to call the Western Slope home.
Represents a knowledge of community service.
Appointed September 25, 2020, Term expires on August 24, 2023.
Gina oversees several programs within the community impact department as Vice President of Community Impact at Mile High United Way, including: United for Families, serving Birth-5 years old with a focus on quality, access and expansion of Early Childhood Education (ECE); United for Schools, serving elementary schools in targeted neighborhoods focused on decreasing chronic absenteeism; Personalized Investment Enterprise (PIE), a savings-match program that assists qualified Boulder County residents interested in purchasing a home, attending post-secondary education, or starting a small business. In addition, Gina builds strong community and partner relationships throughout Boulder and Broomfield Counties.

Prior to her current role, Gina spent 15 years leading the Jared Polis Foundation, both its private operating foundation focused on education programs and its grant making through its Donor Advised Fund (DAF) housed at the Community Foundation, Boulder County.  She has taught both middle and high school English in the Telluride School District and the Boulder Valley School District. Her experience in non-profit organizations includes three years at the Colorado Children's Campaign focused on secondary-level education reform and one year at the National Wildlife Federation in Washington, DC. Gina has a Bachelor of Arts in Political Science from the Ohio State University and a Master of Arts in English from the University of Colorado at Boulder. When she's not working, she's either running on the foothill trails or trying to keep up with her twin teenage daughters.
Represents a knowledge of community-based agencies.
Appointed September 25, 2020, Term expires on August 24, 2023.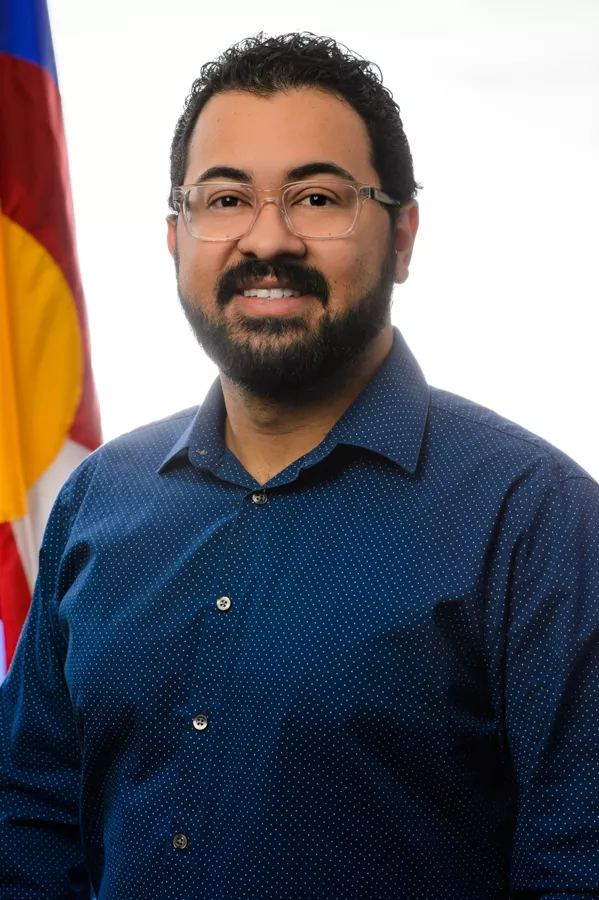 Juan brings more than ten years of experience in the environmental and conservation services field. His main areas of expertise include environmental education and advocacy, nonprofit management, watershed management, rural community development, water quality, and environmental restoration/stewardship. Currently, Juan is the Executive Director of Environmental Learning for Kids. Previously, he served as the Senior Manager for Strategic Partnerships with the Wilderness Society. He played a leading role in designing and implementing advocacy campaigns driving federal policy change to protect public lands, climate, and western communities.
 
Juan earned a bachelor's degree in engineering in environmental management from the University of Panama, and a Master's of Science in Environment and Natural Resources from The Ohio State University. During his time in Ohio, he was also awarded a Fulbright Scholarship.
 
Before moving to Colorado, Juan was the National Coordinator for the Million Hectares Alliance in Panama. He led a multimillion-dollar public-private partnership that seeks to restore more than 2.4 million acres of degraded land in a 30-year period.
 
Juan loves hiking, camping, snowboarding, and spending time with his family. Juan also volunteers his time as a board member for the Cottonwood Institute, a local organization working on transforming the way we empower Colorado Front Range students to be leaders and problem-solvers in their communities and the Next 100 Coalition to ensure equitable access to public lands and nature.
Represents a knowledge of community service.
Appointed August 29, 2019, Term expires on August 24, 2022.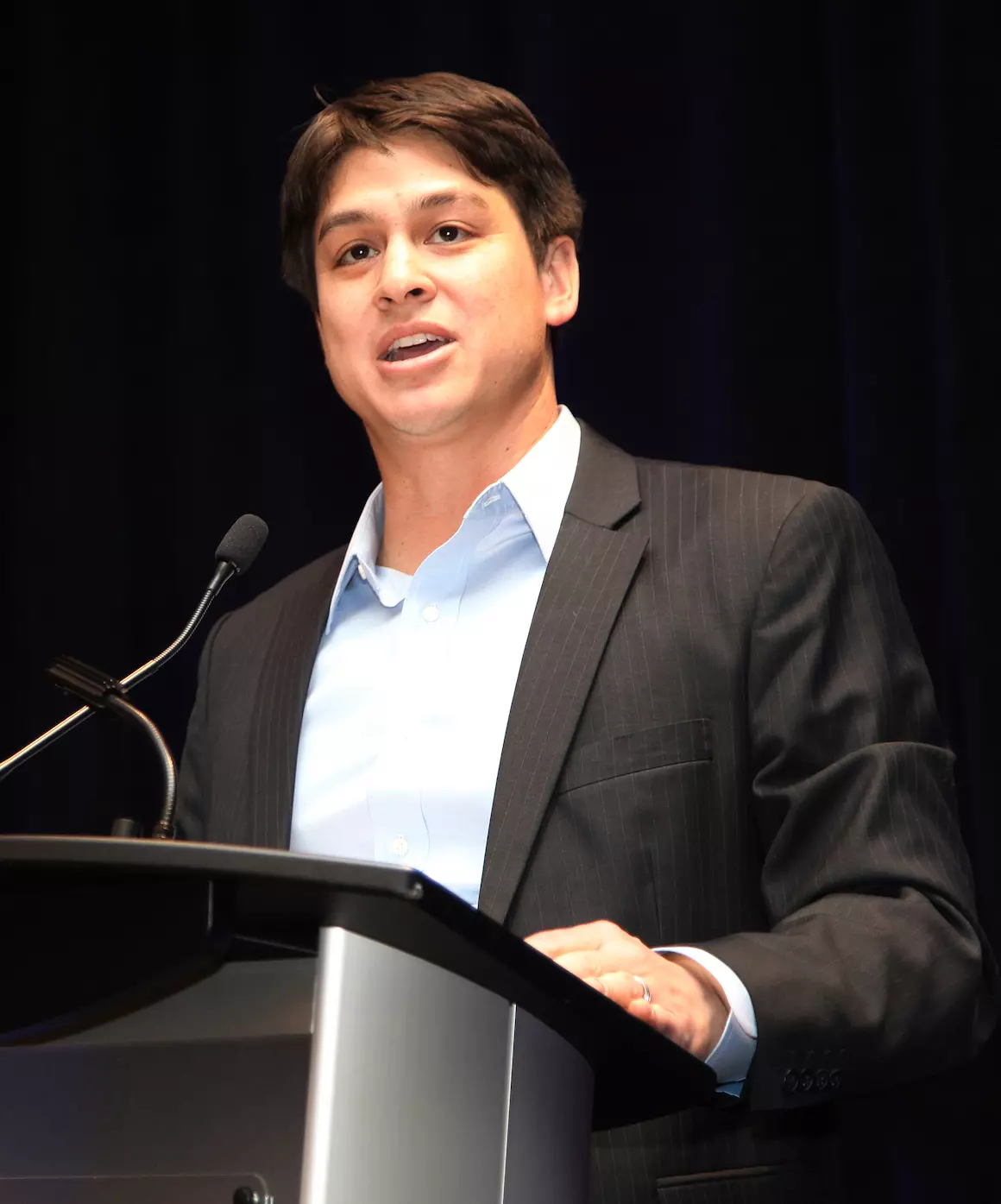 Ray has over 20 years of experience in the nonprofit, advocacy and mission-driven sectors. He served in President Obama's Administration at the Department of the Interior and at the White House Council on Environmental Quality. During his time with President Obama and Secretary Ken Salazar, Ray helped create the Office of Youth in Natural Resources and was on the Federal government's committee for the Corporation for National and Community Service. Ray has served on numerous nonprofit boards that connect with his passion for getting diverse communities active in the outdoors. Ray earned his Master's Degree in Public Administration at the Harvard John F. Kennedy School of Government and now he advises companies and causes part-time while performing his full-time job of caring for his two boys, Mateo and Gregory, ages 7 and 5. Whatever time Ray has to spare after getting the entire family into the great outdoors, he invests in mentoring the next generation of civic leaders.
Represents knowledge of community service.
Appointed October 15, 2021. Term expires on August 24, 2024.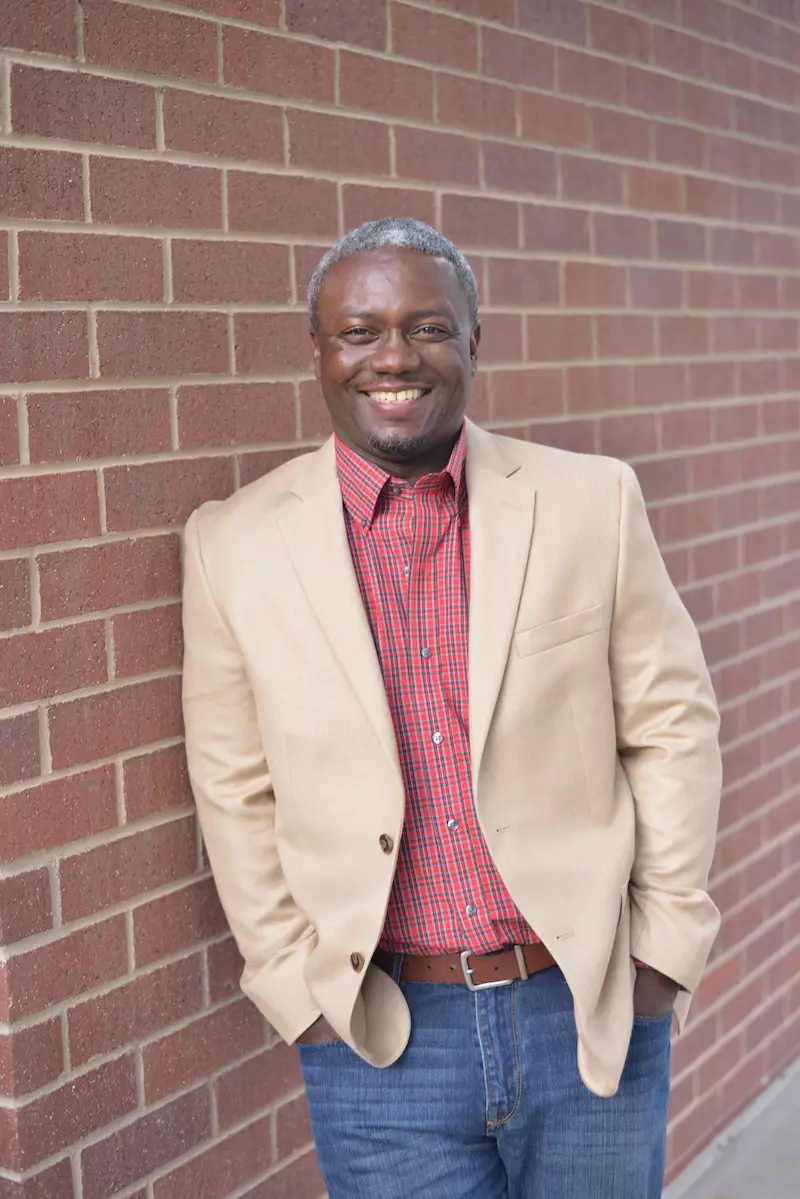 Currently serving as the Chief Executive Officer of the Sims-Fayola Foundation, Dedrick's career in urban education began in a high school classroom over 20 years ago as a substitute and has continued to impact young people in various schools, districts, and non-profit leadership roles.  
Dedrick's commitment to education extends outside the classroom as a published author of three books as well as numerous professional articles. Dedrick uses his experience to build the capacity of others to serve students with informed excellence. To date, through the Sims-Fayola Foundation, Dedrick's work has impacted over 10,000 young men and boys of color and provided workshops and coaching to over 4,500 professionals who work with young men and boys of color. 
Dedrick's has deep community involvement in several cities in several states in several positions but was selected by Black Enterprise Magazine as one of the national 100 Modern BE Men of 2018 as well Sisters Enterprise "Random Acts of Kindness" 2020 honoree. Dedrick has served his country as an officer in the United States Army and is a proud member of Kappa Alpha Psi Fraternity, Inc. 
Represents knowledge of educational, training, and developmental needs of youth.
Appointed October 15, 2021. Term expires on August 24, 2024.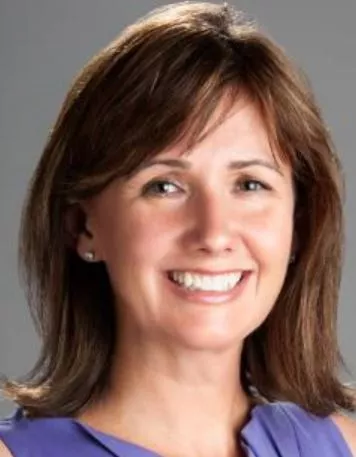 On behalf of Comcast's 9,000 employees in Colorado, Mary Spillane manages partnerships and programs that strengthen and enrich communities across the state, investing resources that help communities realize the transformative potential of media and technology to solve problems, improve lives and create opportunity. In 2019, Comcast invested more than $12 million in financial and in-kind resources in programs and organizations serving Colorado communities.
Previously, Mary worked for several nonprofit organizations, including ReSurge International, which provides reconstructive surgical care and builds surgical capacity in developing countries, the Colorado Symphony, Denver Public Schools Foundation, and Civic Center Conservancy, dedicated to activating Denver's historic Civic Center Park. She currently serves on the Boards of Easter Seals Colorado, the Foundation for Colorado Community Colleges, and Aurora Sister Cities International, and on the Community Advisory Council for Phamaly Theatre Company, dedicated to supporting and engaging actors with disabilities.
Represents a knowledge of community service.
Appointed September 25, 2020, Term expires on August 24, 2023.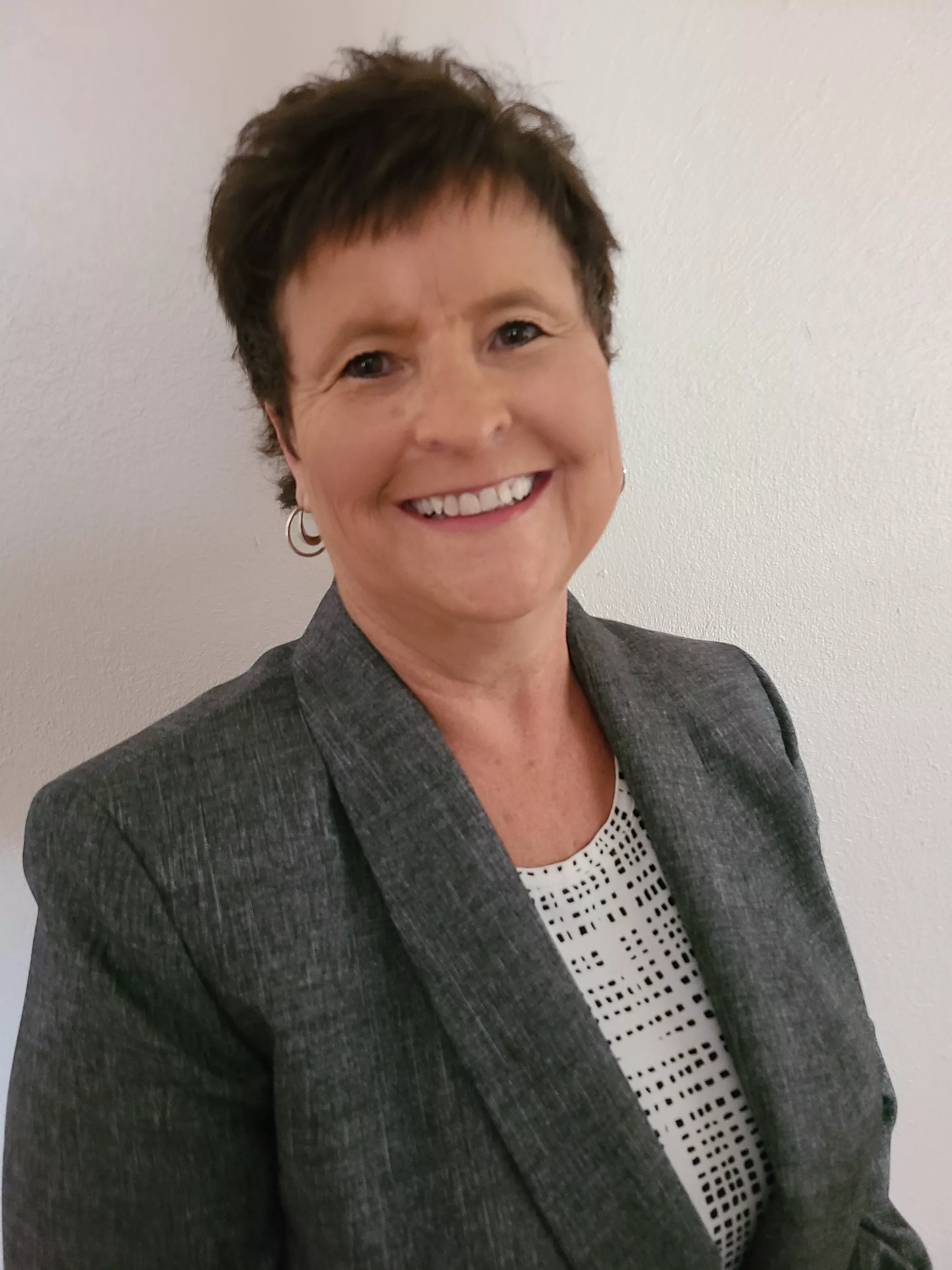 Jean Sykes is Chair of Bent County Commissioners in Las Animas, Colorado. She also serves on the Nursing Home Board, Southeast Colorado Economic Development Board, and Chair of the Public Health Board in Bent County and serves on the Colorado Counties, Inc. Legislative Committee. Jean was recently appointed to the State Emergency Medical Trauma Advisory Board where she is serving on the Policy and Finance Committee and Education Committee. Jean has spent most of her adult years as a Business Educator at the collegiate and secondary levels. She has a BS degree in Career and Technology Education and a MS in Education Administration. Jean was named "Business Educator of the Year in 2012 and later inducted into the Future Business Leaders of America Advisors Wall of Fame, Leadership and volunteering have always been important to Jean and she instilled that same value in her students by conducting numerous community service projects with her students. After retiring as a Business Educator, Jean started her own catering business and operated if full-time for four years. After being elected as Bent County Commissioner she closed her business to dedicate her full attention to the responsibilities of commissioner of a small rural community.
Represents local government.
Appointed September 25, 2020, Term expires on August 24, 2023.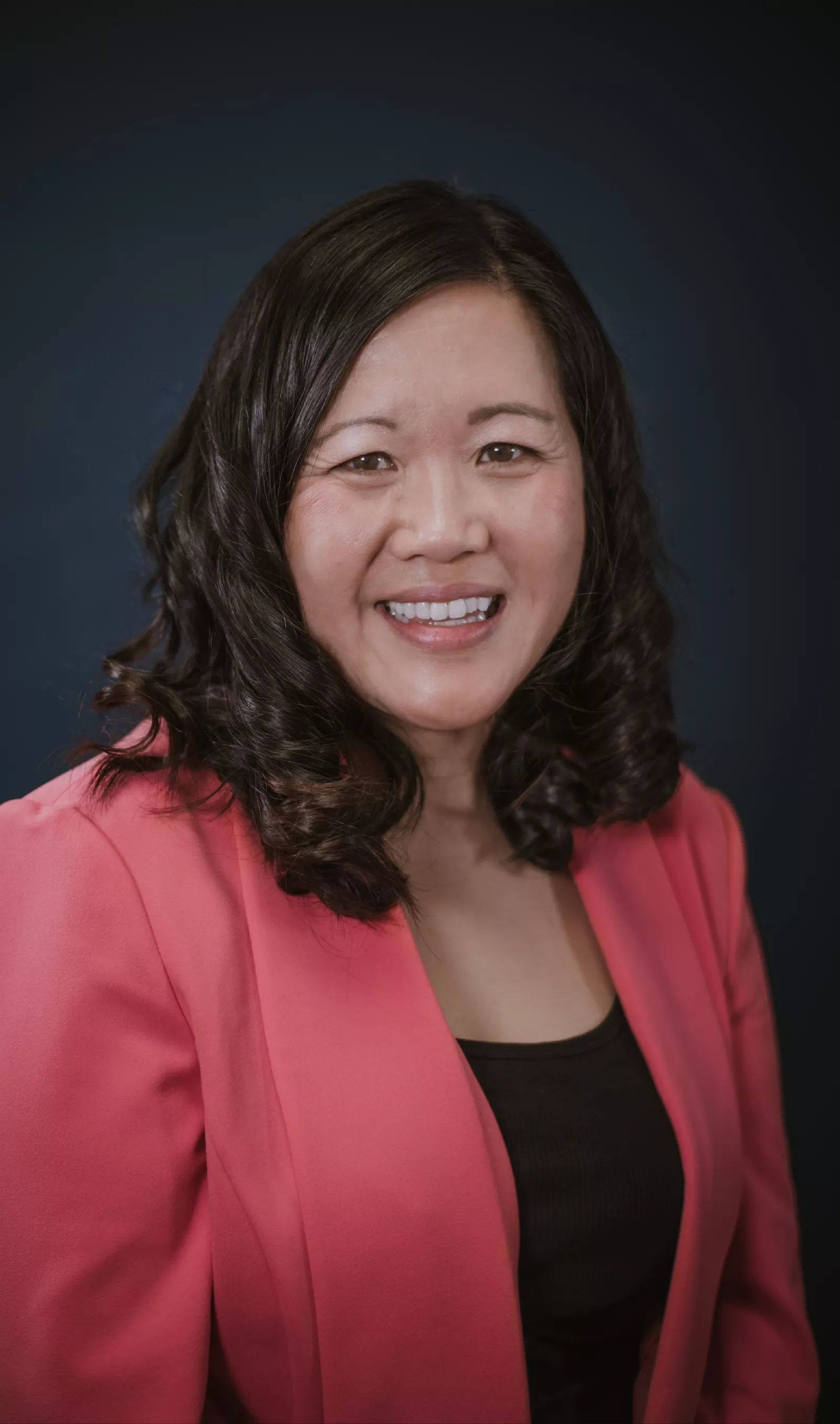 Angie McDowell is the principal at Centennial Elementary in Greeley, Colorado. With over twenty years of experience in education, Angie has served as a special education teacher, classroom teacher, assistant principal, and principal. She is dedicated to teaching students who are living in poverty and students with culturally diverse backgrounds. Her leadership style highlights her collaborative and innovative approach to identifying effective ways to improve educator talent to best meet every student's needs. Angie and her team focus on creating a positive culture for student learning, planning high quality instruction, using data to inform instruction, and engaging all students. They work together to develop meaningful systems of support for students, families, and staff members.
Angie attended Black Hills State University in Spearfish, South Dakota. She earned bachelor of science degrees in elementary and special education and a master of science degree in curriculum and instruction. Angie also attended the University of Northern Colorado, where she earned her doctoral degree in educational studies and a minor in educational leadership.
Represents local labor organizations.
Appointed March 25, 2022, Term expires August 24, 2022.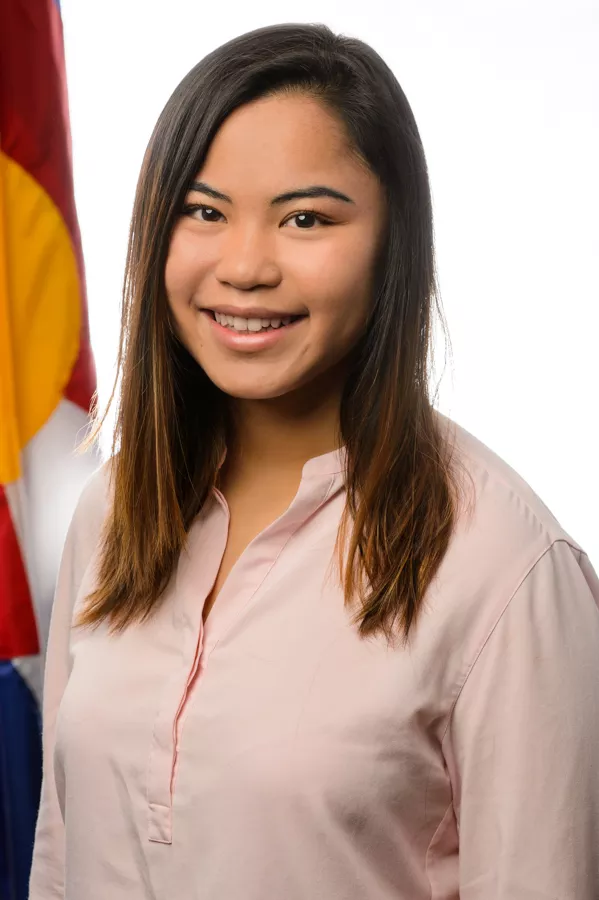 Melanie Zhou is a freshman at Stanford University studying engineering and entrepreneurship. After a classmate's suicide, she co-founded a nonprofit called Oasis Mental Health that aims to destigmatize the mental health conversation in the state of Colorado. Her organization builds physical mental health Oasis Rooms in public high schools that are fully staffed by peer and community counselors, while generating essential mental health funding through the sale of branded merchandise. In her role, Melanie has opened an Oasis Room at Thunder Ridge High School, secured plans to open three more Oasis Rooms in 2020-2021, and won the Denver Start-Up Week $100,000 prize. Melanie hopes to continue her work advocating for community service, social justice, and mental health on the collegiate level and throughout her term as a Commissioner for Serve Colorado. For her work in the community, Melanie has been recognized as a 2019 Governor's Service Award Recipient and 5x Presidential Volunteer Service Award Recipient.
Represents someone who is a participant or supervisor of a service program and is between 16-25 years of age.
Appointed September 18, 2019, Term expires on August 24, 2022.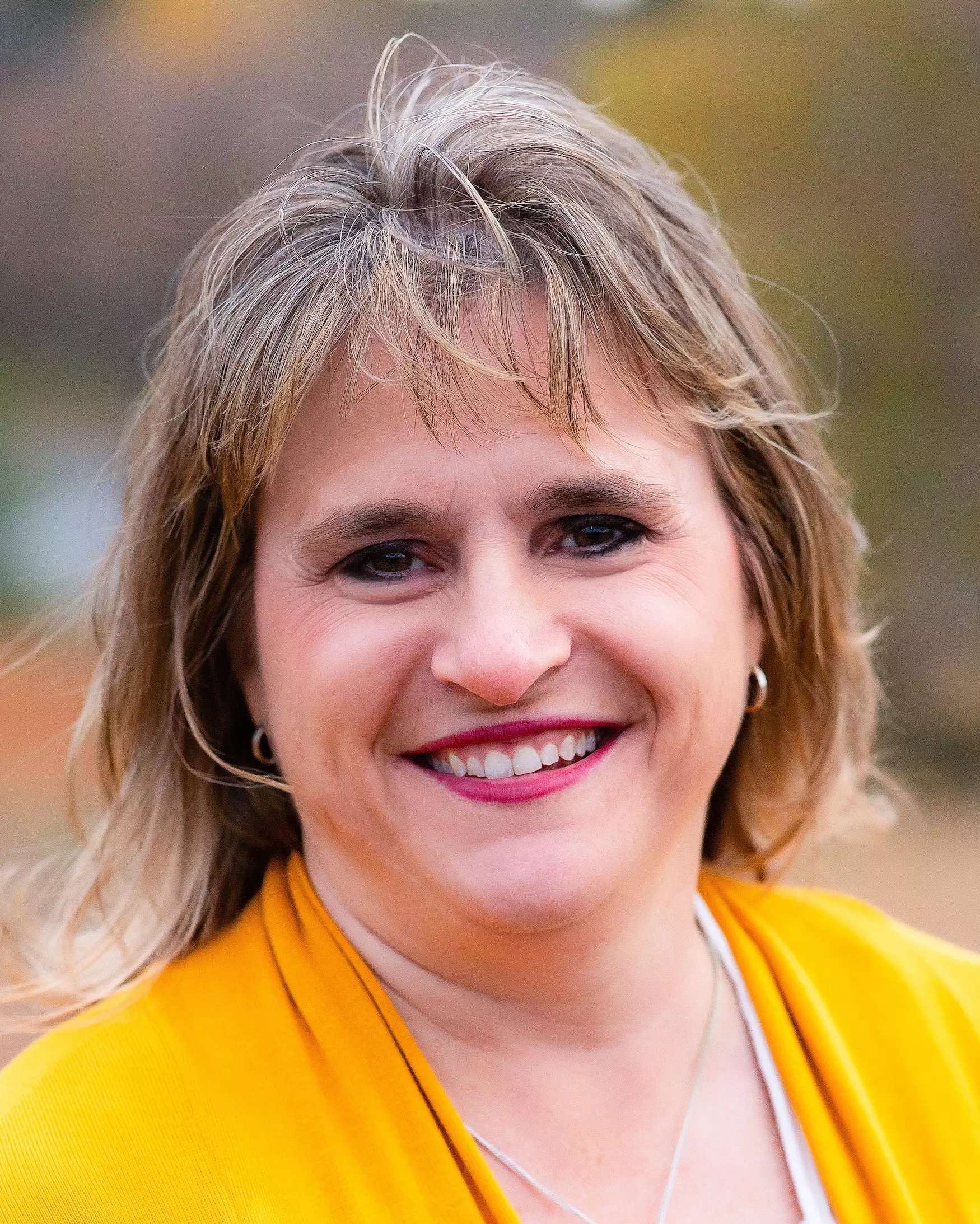 Prior to joining the AmeriCorps Mountain Region as a Senior Portfolio Manager, Julie worked as the Executive Director of a non-profit following a collective impact model, bringing together local and state agencies and individuals to solve community issues. Prior to that she served as the Nebraska State Program Director, a local Foster Grandparent and RSVP program director, and worked in Migrant Education and Head Start. During her previous time with AmeriCorps she was also part of the Disaster Cadre team and was deployed to Florida for hurricane relief. She was appointed to the Nebraska Commission on volunteer service and has served on other boards and associations including Leadership Hastings, Nebraska Senior Corps Association, Home Health, First St. Paul's Disaster Preparation and Midland Area Agency on Aging Advisory Board.
Represents AmeriCorps.